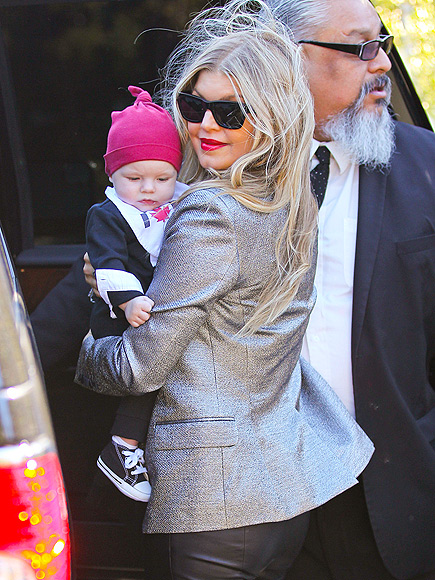 I am so happy for Fergie and her hubby.
Fergie holds her 4 month old son Axl close as they take on the cold weather.
May I say that Fergie looks absolutely fabulous.
Leather pants, blazer, and sunglasess, very chic!
They stopped and posed on Christmas Day in Hacienda Heights, California.
The star tweeted "Have a Jolly Holiday" with this picture attached.
Looking good Fergie Ferg!