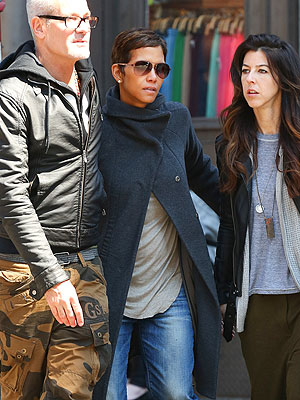 The day after Halle Berry's rep confirmed that the actress (age 46) was expecting baby number 2 with fiancé Olivier Martinez, 47, the actress stepped out in New York City, revealing a tiny but still visible baby bump.
Wearing jeans, shades, a long top and a black coat, Berry was photographed with two other people.
I wish Halle all the best with her pregnancy and I hope all goes well for her.
She works so hard and every woman deserves a family that she hopes for.
Congrats Halle & Olivier!!