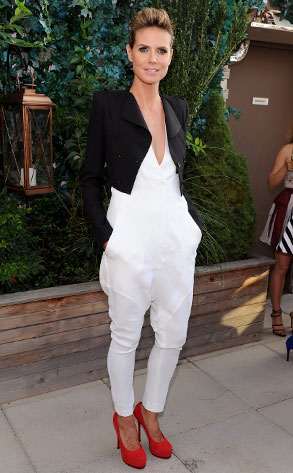 Heidi Klum shows off an edgy look for the premiere of her Project Runway season eight in New York City.
I just love the threads that she has on; she knows how to work!
Gorgeous supermodel mom is back on the scene to take on yet another season.
She helps aspiring designers get on the map and live their dream.
I'm not mad at you Heidi!
Her outfit screams rock meets chic; I LOVE IT!